Certificate Series Led By Creative Director Eric Mayse includes:
Copywriting Basics: Headlines, Taglines and More with Eric Mayse. Starts Oct 17th, 2022.
Copywriting Campaigns with Eric Mayse, Starts January 22nd, 2023.
Creative Briefs for Advertising and Design (a self-directed course)
The Copywriting courses will go in a sequence.
You are able to enroll and complete the self-directed Briefs course at your own pace.
This Series includes a discounted rate and a priority seat.
There will be weeks of downtime between courses that meet in-person (for the holidays).
Select each course individually to learn more.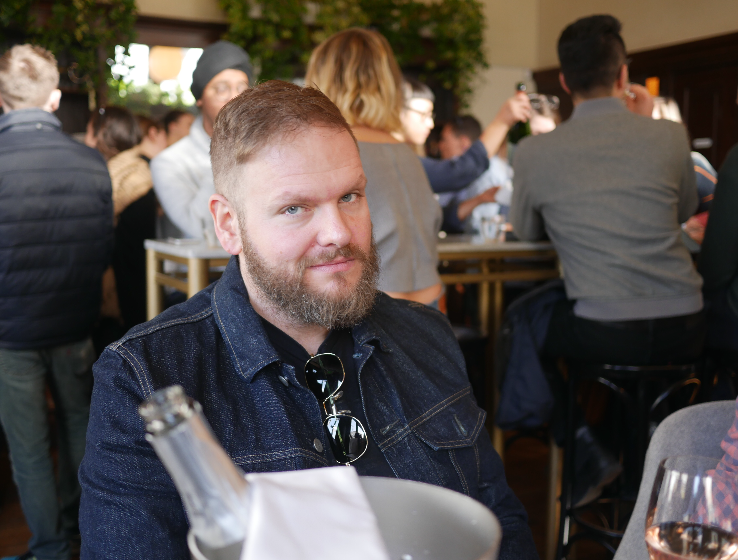 Hi, I'm Eric Mayse, CD and Copywriter at FCB Chicago
Without sounding too self absorbed, here's me in a nutshell:
- I enjoy short walks on the beach and even shorter headlines
- Still watch cartoons as an adult
- Coffee til cocktails
- Hemingway all day
- I don't mind starting a sentence with 'And' but find the Oxford comma unnecessary
- Did you know cable TV is considered a tax write off if you're a creative?

I was once where you were, but Portfolio MasterClass didn't exist yet, so I went to the Chicago Portfolio School to get my book (and life) together. From there I began my creative career as a copywriter at Ogilvy Chicago. I loved that place. After 4 years I headed to San Diego where I worked at a small shop called Vitro. Did that for 2 years before heading up to San Francisco where I worked at BBDO. I spent a couple years at VMYL&R in Seattle and I'm now at FCB in Chicago. Throw in teaching in my off-hours for the last 7 years and you've got my resume.
Oh, and i've had more than one student win an Addy award with work from my class, so I must be doing something right. Write? Right.


Refund Policy
Can I get a refund if I'm unhappy with my purchase?
We would never want you to be unhappy! If you are unsatisfied with your purchase, contact us in the first 30 days and we will give you a full refund.