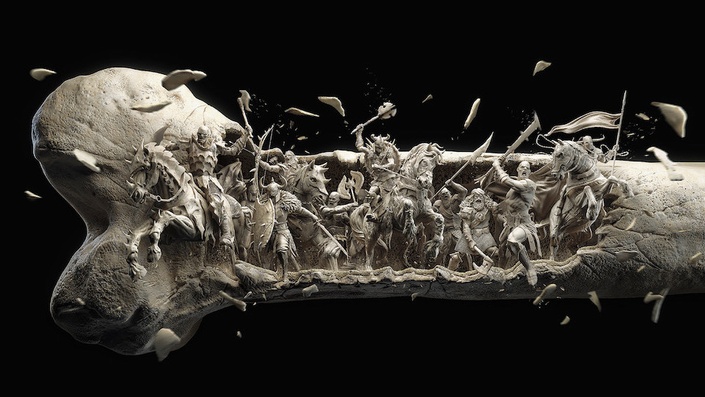 Copywriting for Healthcare & Pharma
Find a Career in Advertising with a Heathy Dose of Creativity - Starts July 2nd, 2019
Write for HealthCare?
So you've heard the rumbles. Maybe saw some job postings on LinkedIn. And I know what you're thinking, 'I'm no scientist, I could never write for doctors or patients'.

That's fair. But to tell you the truth, I wasn't either. What you'll come to realize is—doctors, housewives, millennials—they're all just consumers.
Pharma comes with its challenges, but ccopywriters that focus in the healthcare field earn roughly 20% more than their peers. And against popular belief, the work can still be creative in so many ways... You want to know the best part? Success can mean saving lives.
Ultimately, it's not whether you can write for healthcare, but if healthcare is right for you.
What You Can Expect:
This class will teach you the basic skills you'll need to thrive with a career as a copywriter at a healthcare agency. You'll learn the nuances of the industry, while we reinforce skills every good copywriter needs to have at their disposal.
Each week, we'll take a deep dive into impactful, award-winning work across the field and analyze what makes it great. Then you'll be challenged to take those lessons learned and apply them to your own writing. By the end of the course, you'll have a portfolio-worthy concept to show off at your next interview.
Meeting Schedule
We meet online, once a week via video chat.

We start at 6:00pm Pacific Time. I'm in New York at Hill Holiday and I sometimes I work late. I want to make sure we all have time to get home, grab a snack and login.

We will meet for 4 WEEKS - on the same night of the week. I will also set up a one-on-one with you during the term.

Set aside 2 hours for our class meeting although our class may run longer.
---
This class is capped at 6 students. That will allow for a lot of feedback on your work and I can answer questions about the industry to help you on your career path.
Each week you'll find lessons to read and assignments on your portal. This is yours forever and you can check back to it anytime. We will go over the portal reading each week lightly - but it is really there to give you foundation information to jumpstart your creative.

I'll remind you of our initial start date and time through email and I'll send a link.
Your Instructor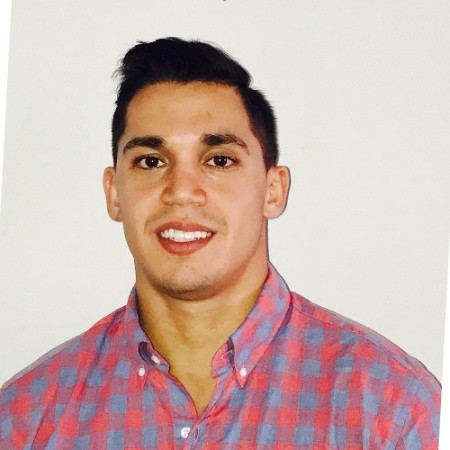 If I have one motto I live by, it's "don't starve for your art". If I have two mottos I live by, it's that - and "everybody Wang Chung tonight".
I got into writing by dumb luck. My grandfather was a writer, and that spread to me like an airborne virus. It was during my undergrad at Rutgers that I officially bought in. Everything from that point on was to find a way to make a living out of my passion. A couple degrees later—a BA in English Lit and Psychology, an MA in Media Studies—and I ended up in advertising.
Time's valuable, so here's the spark notes from my career:
- A few left turns later, I somehow ended up in healthcare with absolutely no background in science
- I spent some time at Havas Health early in my career writing for HCP, but that wasn't for me
- From there I moved on to writing for patients at Saatchi & Saatchi Wellness and McCann Health
- Got into advertising because I wanted to write for sports brands, but I'm probably happier now than I ever would have been writing for Nike

- Currently, I work at Hill Holliday and I truly love the people that I work with and the work that I do
Bottom line: Pharma advertising doesn't have to suck.
Whether you want to end up in healthcare or not, having some health-related spec work in your book can separate you from your peers. It shows a diverse and broad range while preparing you for tough clients, difficult asks, and even rougher parameters. There's plenty of opportunity in healthcare, financially and creatively, so if you trust me (and in my biased opinion, you should), let me show you the ropes.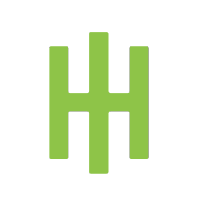 From his passion for his craft to his magnetic personality, there is no one better to teach you about the ins-and-outs of healthcare advertising. At work he's known to wear many hats and his a constant curiosity to learn spreads to everyone on his team. At his core, he's a fun and easy-going guy and his corny jokes are guaranteed to make your day a little bit better."

- Rachel H, Art Director, Hill Holiday
Pricing
This course includes:
Four (4) weeks of instructor-led training via weekly video conference
Feedback on your writing and course assignments - every week
Resources, Links, Articles and Copywriting Building Tools
Opportunity to work with a senior ad agency writer and gain valuable industry insight
All for $480

Writing for HeathCare Has Evolved
For years the pharmaceutical industry has been behind the 8-ball. Showing patients frolicking through meadows with the underlining, and undercutting message that this drug can cause indigestion, nausea, blindness, loss of smell, gangrene, night terrors, and oh yea, there's a chance it can kill you too. We've all seen them — laughed at the idiocracy — and tuned them out.
But in the past few years, the health and wellness industry has turned a corner. What marketers at some of the biggest pharma companies have realized is that to sell drugs, you need to be just as creative as you would need to be to sell shoes.

This realization has spawned amazing work across the industry, and it's not just selling drugs to doctors. From direct to consumer (DTC), over-the-counter (OTC), and healthcare provider (HCP), there's great work that resonates.
Health and wellness is so much more than the :30 second spot now—it's awareness campaigns, it's getting struggling patients into clinical trials, it's biomedical devices, it's surgical equipment, it's healthcare insurance, it's exercise programs, it's scientifically formulated diet plans, it's nutrition, it's gyms, it's water—it's life. And with the spawn of ever sophisticated technology, we're just scratching the surface of what healthcare will be in the near future.
Where Do You Fit In?

Are you a copywriter looking to add another tool to your toolshed? Does the idea of helping people appeal to you? Maybe you already found yourself healthcare and are looking to take that next step? This course will give you everything you need to push creativity and find success in Healthcare Advertising.
---
For This Course You Will Need:
A No. 2 Pencil, a computer, access to the internet, a passion for helping people and a decent sense of humor.
---
Recommended Reading:
There's no such thing as a new idea. It's all been done before. To be a good creative, you'll need to expand your working library of examples. For that reason, each week you'll be shown examples, given websites to use during concepting and given articles to read. On top of that, these are the few books I think every writer should read. And if you want to be a good one, you'll read them more than once.
When you pass this course, you'll earn a Certificate of Completion and a Social Media Badge. Use your Certificate to validate your learning & share your Badge on social media and with an employer.
FAQs

When do the courses start and finish?
This is an instructor-led course with a fixed start and end date. There is course content for you on the portal that you have access to anytime and can return to after the course as a refresher.

How long do I have access to a course?
How does lifetime access sound? After enrolling, you have unlimited access to a course for as long as you like - across any and all devices you own.
What if I am unhappy with a course?
We would never want you to be unhappy! If you are unsatisfied with your purchase, contact us in the first 30 days and we will give you a full refund.