We've just come off record-setting employment where everyone was working with more projects than they could handle. Hopefully, after a few challenging months, things will get back to where they were. If not, and we face a more difficult employment picture, let's be ready.
In this article, I break down the different design jobs and responsibilities so that you can move confidently into a more prosperous and rewarding career whether you're in an office or working remotely.
Graphic Designers have historically worked on print projects like posters and brochures, and are instrumental in creating brand assets including logos and icons. They bring fundamental design abilities with color, type and layout to help a brand communicate. Most work is done using software like Photoshop, Illustrator and InDesign. These days, they are increasing asked to create assets for digital uses, web and mobile.
As a Graphic Designer, you can expect your salary to start around $35,000 with senior level design jobs paying $90,000.
Art Directors work with concepts and ideas and move those ideas through final production. Typically, they use a "brief" that sets up parameters for a project or campaign. An Art Director is often required to hire and supervisor talent (designers, photographers, illustrators, film makers, etc.) Ultimately, their job is to make sure their client's desired message and image is portrayed to consumers.
On a day-to-day basis an Art Director will work with clients and creative teams. They can develop and manage budgets as well as provide the creative vision, project management, design, and occasionally production on projects and campaigns.
Salaries for Art Directors start at $60,000 and reach into the low $100,000s with higher pay and significant benefits at Senior and Creative Director levels.
A Visual Designer rarely works on print products and instead focuses on the aesthetics of web and mobile design. They work with front-end developers to produce designs for a variety of platforms and media using tools like Photoshop and Sketch. It is advantageous for a visual designer to understand the basics of coding so that they can talk to coders and know what design paths are possible. In fact, visual designers do not usually code.
On a day-to-day basis, visual designers work on a brand's style, tone, and voice. They may be developing process work including style tiles, site maps, and wire frames for a website. They are asked to solve problems, especially related to user experience, user interface, and design.
Visual Designers do need to have strong background in graphic design and branding.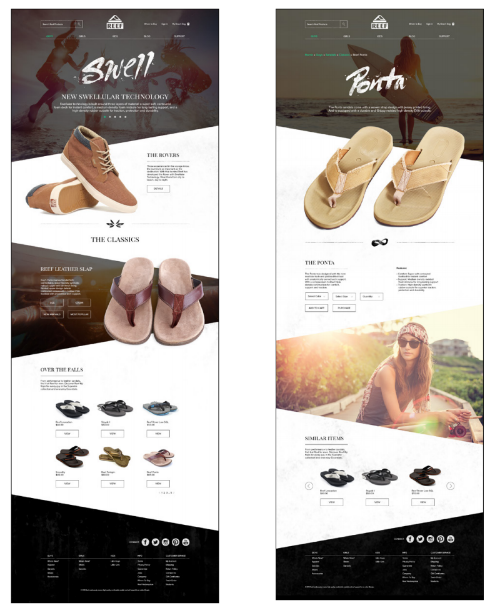 Visual Design by Ryan Renquist
At $43,000, a Visual Designer salary starts higher than a graphic design salary and has more room to grow (to $93,000).
A User Experience Designer (UX) is concerned with the experience of a website, app, game or other product. This designer is a collaborator. They work with clients, creatives, users, and researchers to provide support for the design decisions that are made. Critical thinking and rapid ideation abilities as well as strength in data synthesis are essential.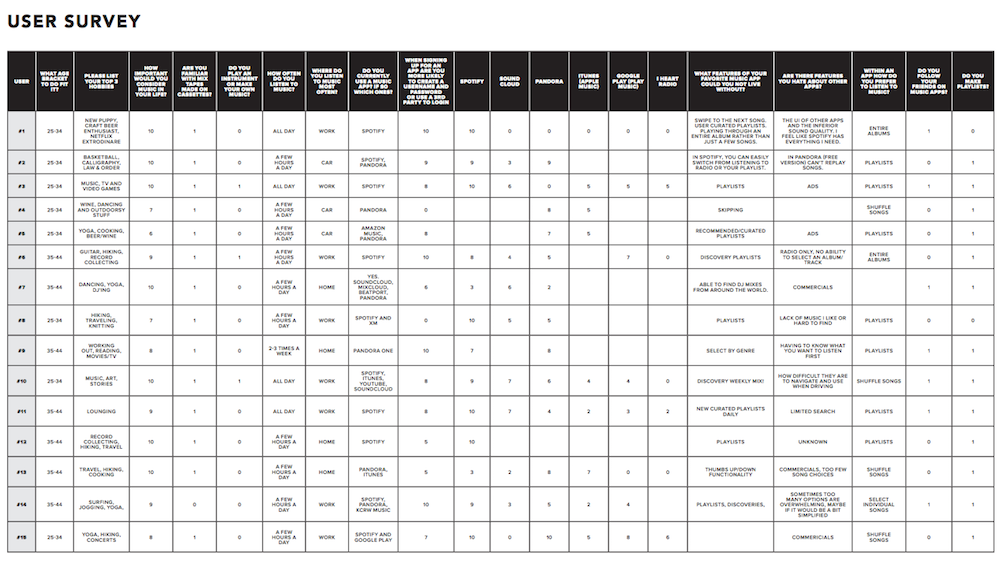 User Survey by Ashley Kerns
A UX Designer may lead a variety of research methods to better understand their potential product user. They'll develop and implement interviews, surveys, and heuristic evaluations. They analyze the competition and build user personas for their client. Scenarios including user task flows and prototypes are made to showcase their findings and suggest a path forward. There is a big emphasis on logic and the "ideal" experience.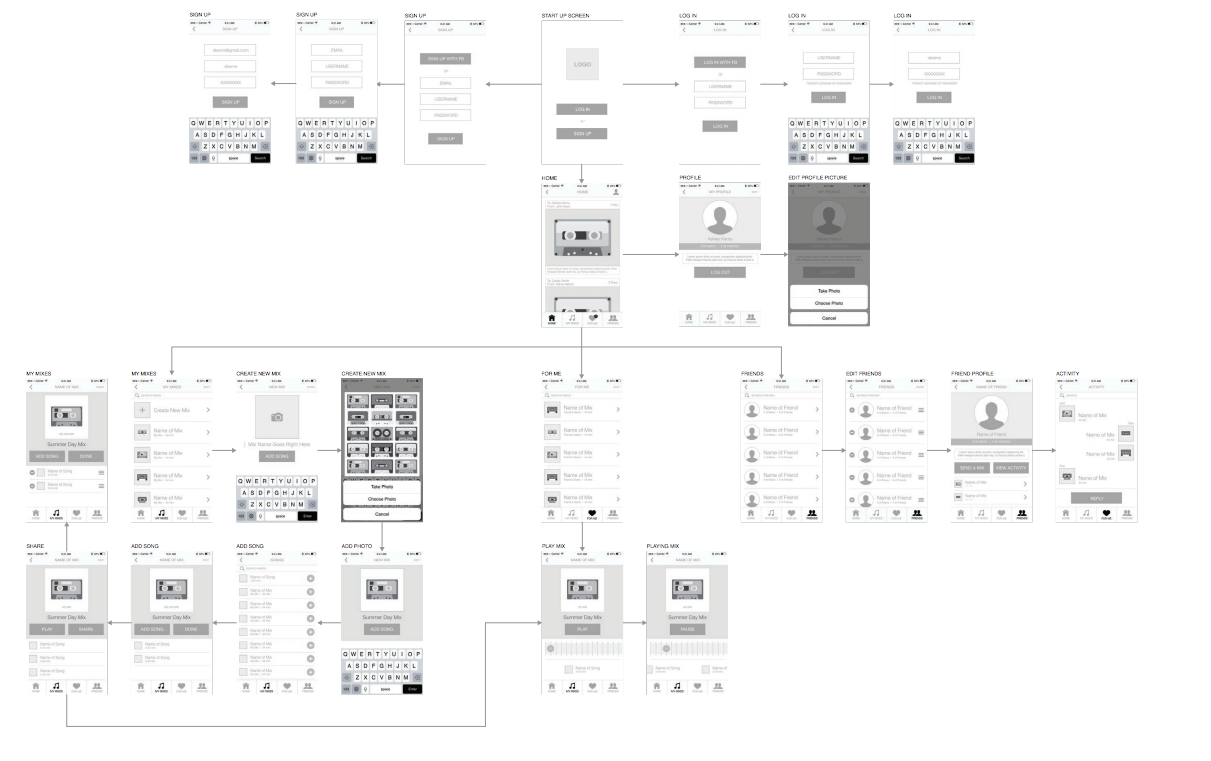 A UX Designer may need to jump in and provide UI (user interface) design, and a strong background in graphic design will be an asset. (See UXD below).

UX Designer salaries start around $50,000 but can go to $120,000 and much more, based on years of experience and industry area.
UI Designers (UI) are particular about how a product looks and feels. They are in charge of visually communicating the path that the UX Designer has laid out.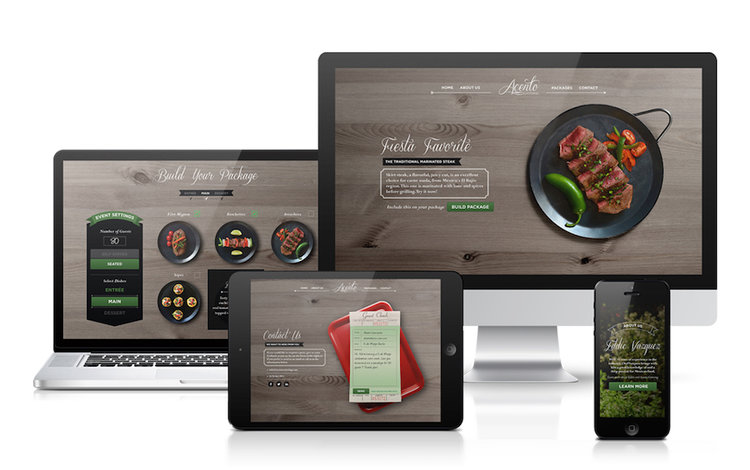 Alvaro Camacho Acento Catering Complete Design
UI Designers need to have a strong foundation in design. Like Graphic Designers, UI Designers work in Photoshop and other traditional programs. They also create wireframes and prototypes to demonstrate how a design will operate in practice. UI Designers will regularly work with coders and the ones that are in the highest demand can code. The future is going to demand more and more code from this designer. Proficiency in HTML and CSS provides an understanding of how a design can develop and the ability to work in JavaScript and other programs is key.
Salaries start at $45,000 and rise to $115,000 and more.
Interaction Designer (UXD) may be a catch-all definition, this growing job area might be thought of as the middle ground between engineering and design. This designer can identify problems and build solutions. A background in business is often a second focus. As design becomes more important to all companies (and it will), this computational designer will be sought after to build intuitive interfaces and evolving products and launch new enterprises.
Which is Right for You?
Even though the last month has been particularly unsettling, it is good to remember that the industry is always changing and always will. As we move to doing more remote work, your move to a new design job may be the best ticket to higher pay and more satisfying employment.
Here's how to start:
Reflect on what you've already done.

Gather examples of your work to show.

Reposition your abilities to be more marketable. Use industry language to describe your abilities. Make sure you update all of your touch points including your portfolio and your social media.

Add new work to your portfolio.
As we have previously, we will get through these rough times and with a little effort, be better prepared for tomorrow.