Brandon Solis is an Integrated Strategy Director at R/GA, and a great friend (and instructor/mentor) at Portfolio MasterClass. He recently recorded this podcast with We Are Next, where he shared his career story - from his nontraditional start in advertising through his swift career advancement. He discusses hacking the education system and how past experiences in seemingly unrelated fields became valuable assets for his career. Take a listen: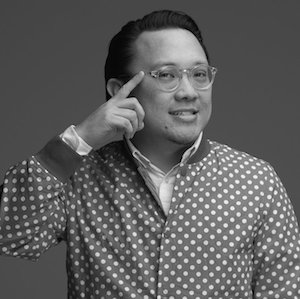 Things Discussed:

The current state of Digital Strategy and his role as Director of Communications at R/GA.
Dealing with imposter syndrome as an Asian American and recognizing the value of sharing your experiences.
Choosing a career path that aligns with what you love to do.
How not going to a traditional college and taking chances with untraditional resumes have worked out.
Some Key Takeaways:
(On the role of a Creative Strategist) "Media was starting to win some creative (awards), and creative agencies don't like that. And thats where I started to see this opening or this emergence of this type of role or skill-set."
(On selecting a career path) "There's a lot of young talent that says, 'I think I'm this, but I'm also that.' And I say, 'I'm sure you are, but what do you want to wake up and do everyday? Let's work on that story.' If I was never given that feedback about my portfolio or about my approach, I might still be out there with 20 [different] portfolios."
Where Can You Keep Up With Brandon?

Brandon's Background:

Brandon is an Integrated Strategy Director at R/GA. He brings together strategy, media, and creativity to transform how businesses operate and communicate. He recently worked for 15 months in Paris, serving as the Global Digital Strategy Director for L'Oreal Paris at McCann. Prior to that, he worked at McCann New York, Barton F. Graf, and BBH New York. He is a full-stack strategist, working on brand, planning, media, social, digital, and data.

About We Are Next:
We Are Next is a career resource for interns and fresh grads in advertising and marketing. It features advice and insights from the ad industry. The podcast was hosted by Natalie Kim.